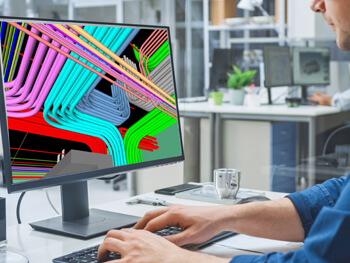 EMCOR Hyre Electric Co. of Indiana, Inc. offers end-to-end electrical contracting solutions— including a full-range of preconstruction services.
Getting involved in projects early helps us provide greater cost control, identify tactics to improve efficiency, and increase coordination and collaboration across trades.
Our preconstruction services include budgeting and estimating, constructability reviews, value engineering, and in-house Building Information Modeling (BIM), available through a variety of contract delivery models.
From one end of your design-build project to the other, you can count on EMCOR Hyre Electric to deliver outstanding quality.
Benefits of Preconstruction:
More time to select the delivery and contracting methods best suited to the unique requirements of a project
Conceptual construction estimates and details allow owners to better prepare project budgets and make timely decisions
Value engineering, cost savings initiatives, and other project enhancements can be identified and incorporated early in the design process
Early constructability reviews help projects avoid and resolve potential design problems
Less likely to run into labor shortages or logistics problems thanks to early scheduling
Identifying longer lead-time items helps ensure that hard to get materials and equipment are on-hand when needed
Leveraging BIM coordination form design through field execution helps determine potential clashes or trades conflicts well before they become major problems
Call us to learn how our preconstruction services can add value to your next project.